Because the second season premiere of Life is just a month away (September 29) I feel compelled to escalate on posting Life entries.

(Dear, God, you think, you mean that wasn't escalating yet?)
(Oh, Dear Reader, you have no idea)

Since I feel like the promo monkeys have been, IMHO, a bunch of failbots about promoting Life I decided to brush up on my photoshop skillz and see if I could whip out Life promo posters.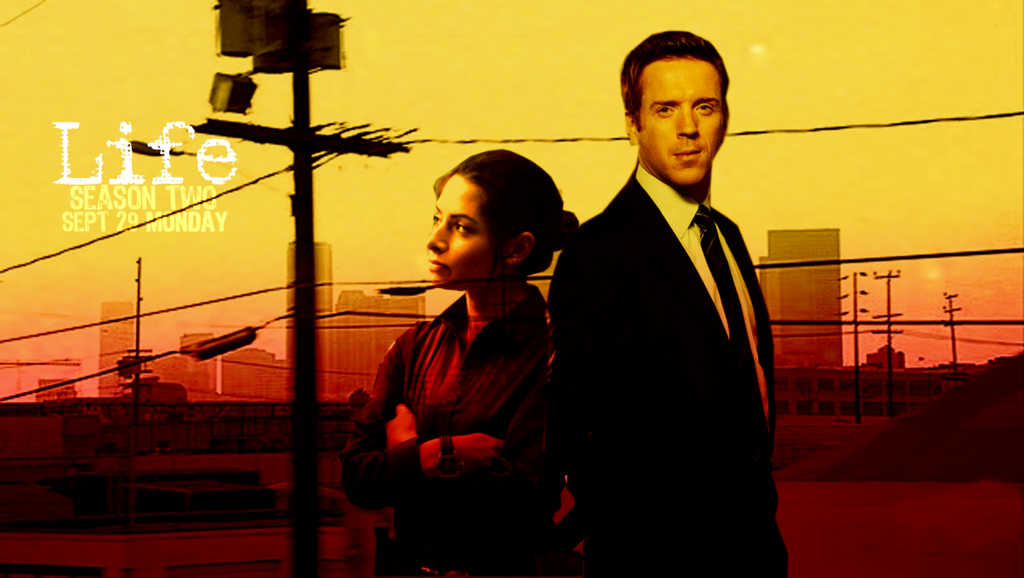 wallpaper
1680x1050 | 1024x768
| | |
| --- | --- |
| | |
| Dani Reese poster | Charlie Crews poster |


Want. Take. Have. (and comment!)

--

*sigh* I really like posting when I'm nodding off to sleep, don't I?